Everybody asks that.  Figuring out what happened wasn't easy.
Suspect #1 – The Intercom
Immediately after the fire, the firemen pulled out this item from where the fire took place, and casually suspected it as the cause: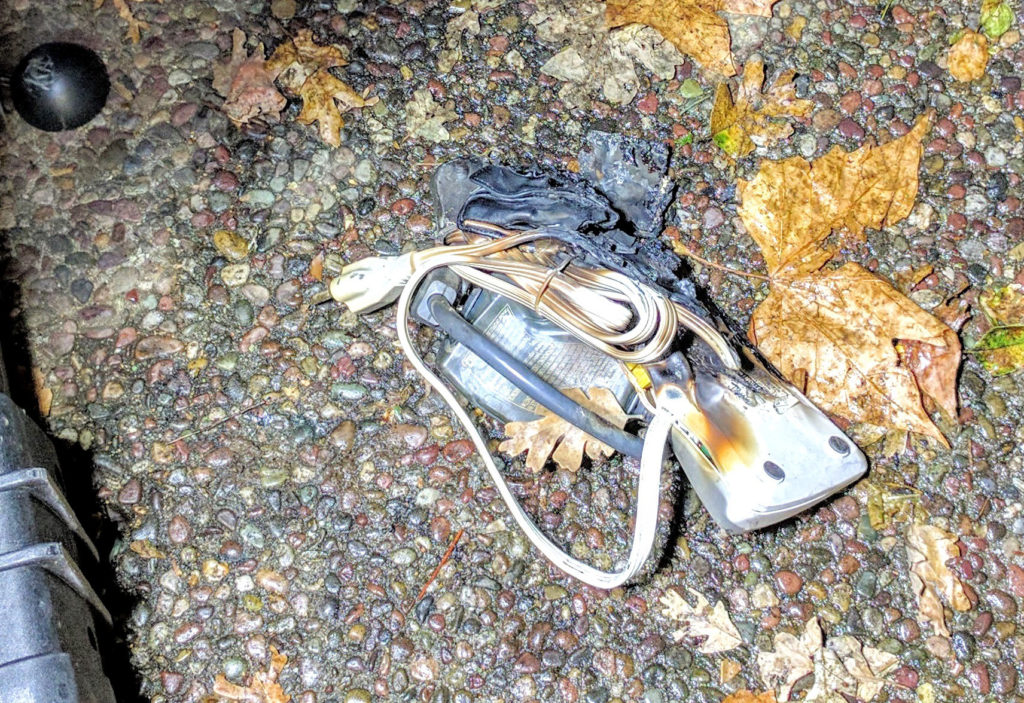 It's a home intercom unit. It's designed to use the house's power wiring to communicate. They'd never worked all that well, and several months before we threw out two of the three units. I had an idea for an improved design, so I kept the remaining unit thinking I could re-use the plastic case and put my own workings in it.