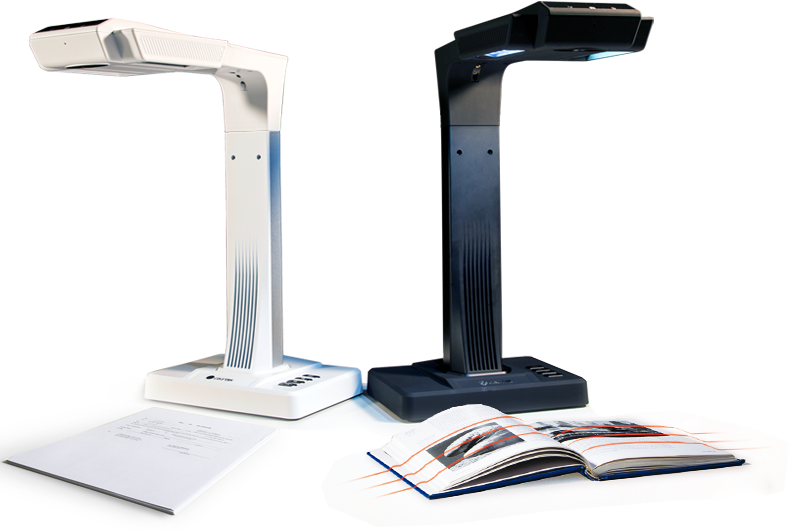 This post originally appeared on Medium.com.
I like scanners. See, at one time I was really into books. But after a decade or two, you come to the conclusion books take physical space. Lots of it. So when my tax guy showed me his Fujitsu ScanSnap I was hooked. Mine ingested most loose papers, statements and documents. This cleared a shelf or two. I also scanned many books by sawing their spines off, and feeding them to the ScanSnap fifty pages or so at a time. It works great, and this cleared several more feet of shelf space.
However, there are some books I just can't bear to saw up to feed to a sheet-feed scanner, and this is the niche the Czurtek ET16 falls into. I also had fantasies of using it to replace my slow, clumsy flatbed scanner. So, I signed up to the Indiegogo campaign, for $234.